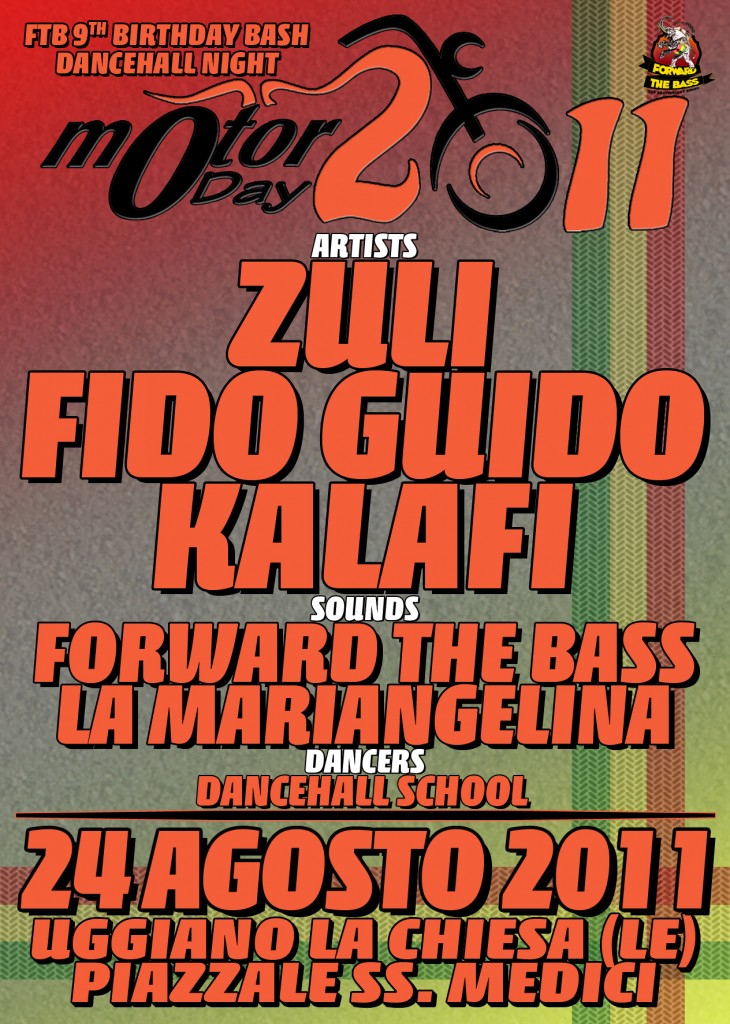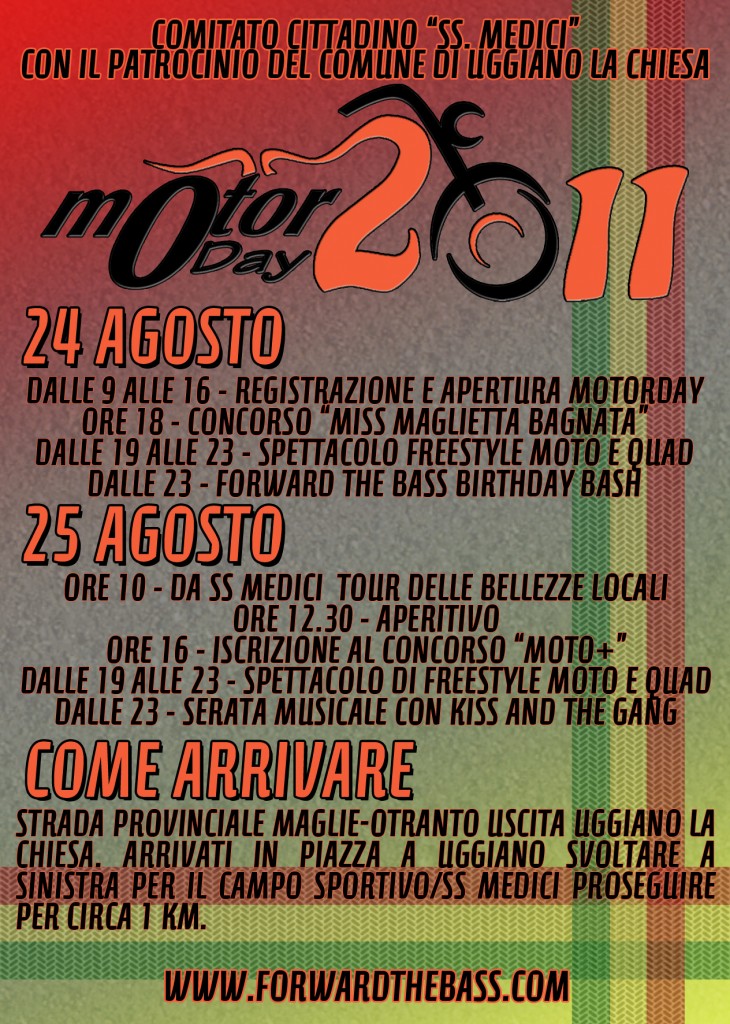 In occasione della rassegna "MOTOR DAY 2o11″ FORWARD THE BASS HiFi "the heavyweight sound" festeggiera' con immenso piacere il suo 9° anno di attività.
#### 9°FORWARD THE BASS BirthdayBash ####
Dancehall by:
_FORWARD THE BASS HiFi
_LA MARIANGELINA
Live showcase by:
_KALAFI
_ZULI
_FIDO GUIDO
Dancers in action from:
>>DANCEHALL SCHOOL<<
\\\\\\ MERCOLEDI 24 AGOSTO 2011 //////
@PIAZZALE SS.MEDICI a UGGIANO LA CHIESA(Lecce)
<<< INGRESSO GRATUITO //// FREE ENTRY >>>
PER QUELLA NOTTE SARA' POSSIBILE RIMANERE IN TENDA IN PINETA!!!
COME ARRIVARE:
-Arrivando da Lecce prendere uscita MAGLIE-OTRANTO.
Sulla strada provinciale MAGLIE-OTRANTO prendere l'uscita UGGIANO LA CHIESA,proseguire per 5 km fino ad arrivrei in piazza Umberto I e svoltare a sinistra(se arrivate da Otranto) o a destra(se arrivate da Minervino)direzione CAMPO SPORTIVO/SS.MEDICI,prosegu​ite per circa 1 km e siete arrivati.
MORE INFO:
Rico Forwardthebass su Facebook
mail: ricoftb@hotmail.com
cell: 339 42 30 135
FORWARD THE BASS ANNIVERSARY………we deh yah!!!